Screenshots
Please note that you can click any image to enlarge it.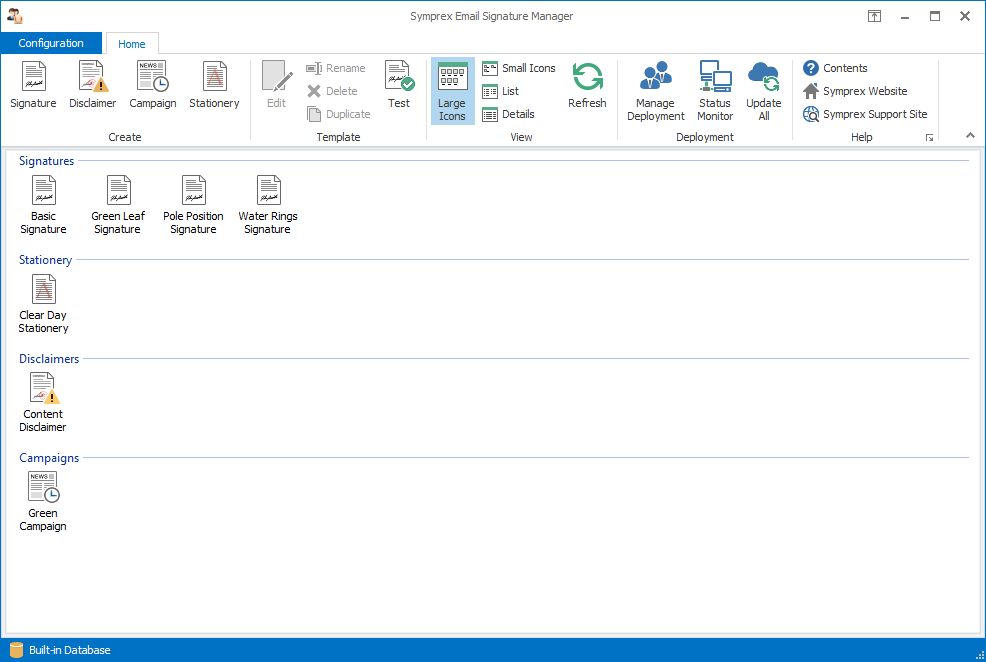 Image 1. Email Signature Manager opens with a simple and clear overview of all your email signature, disclaimer and campaign templates.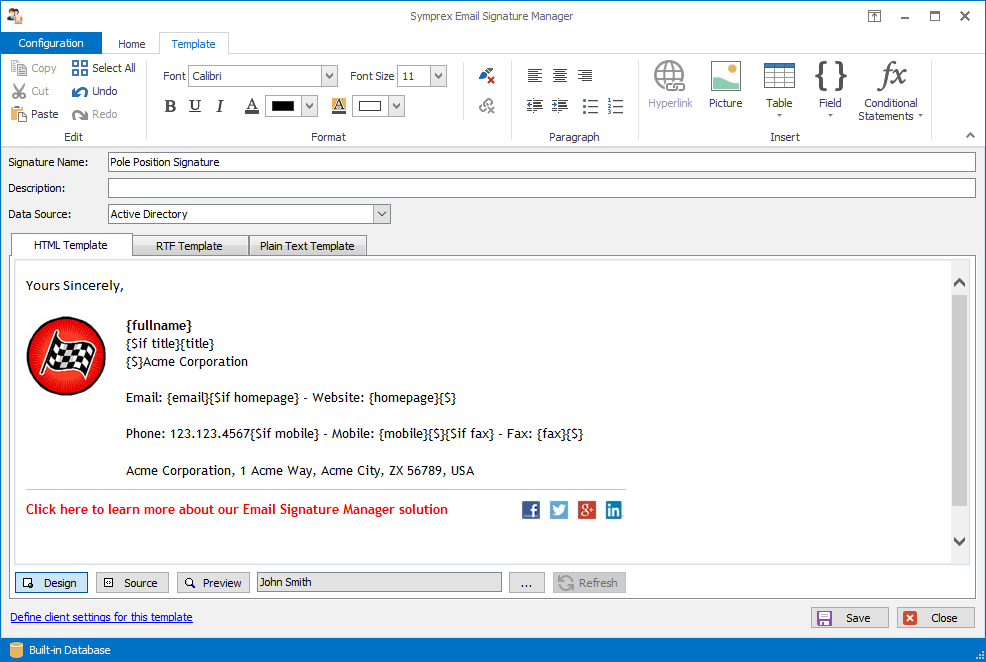 Image 2. Email Signature Manager includes a powerful built-in editor for designing your templates and allows immediate preview with user data.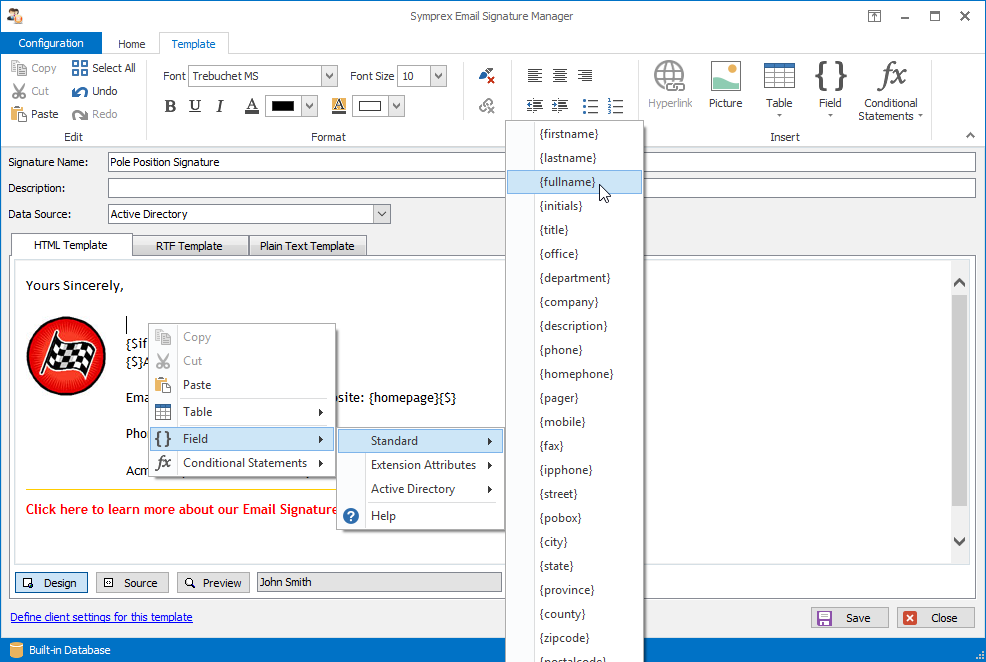 Image 3. Insert merge fields in templates to merge user data from Active Directory or a SQL Server data source, such as an employee database.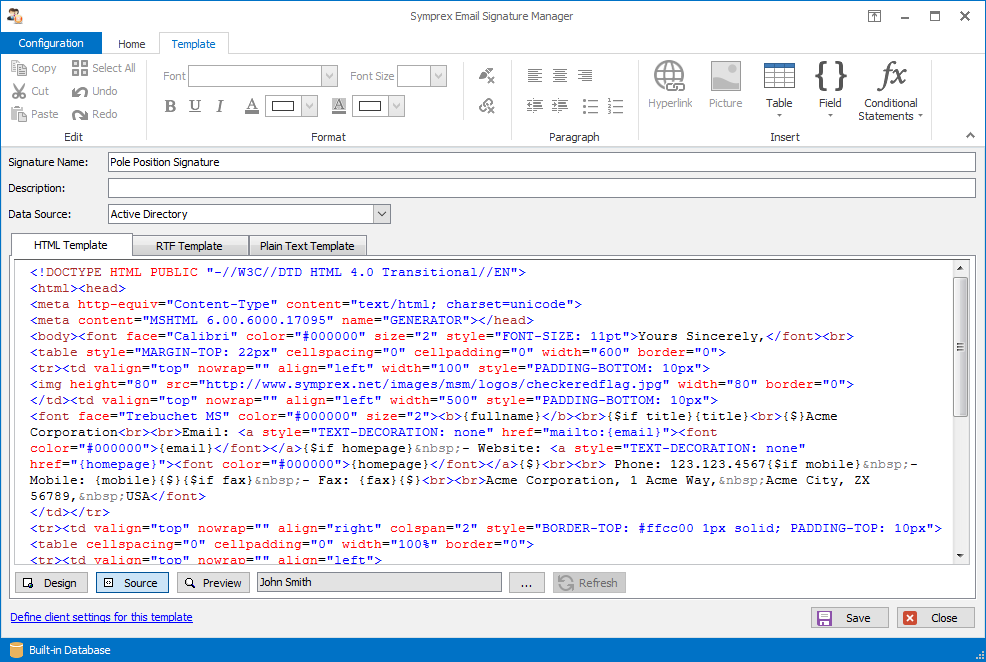 Image 4. Switch between Design and Source mode to perform advanced editing in the color-coded HTML source editor for detailed control over design and layout.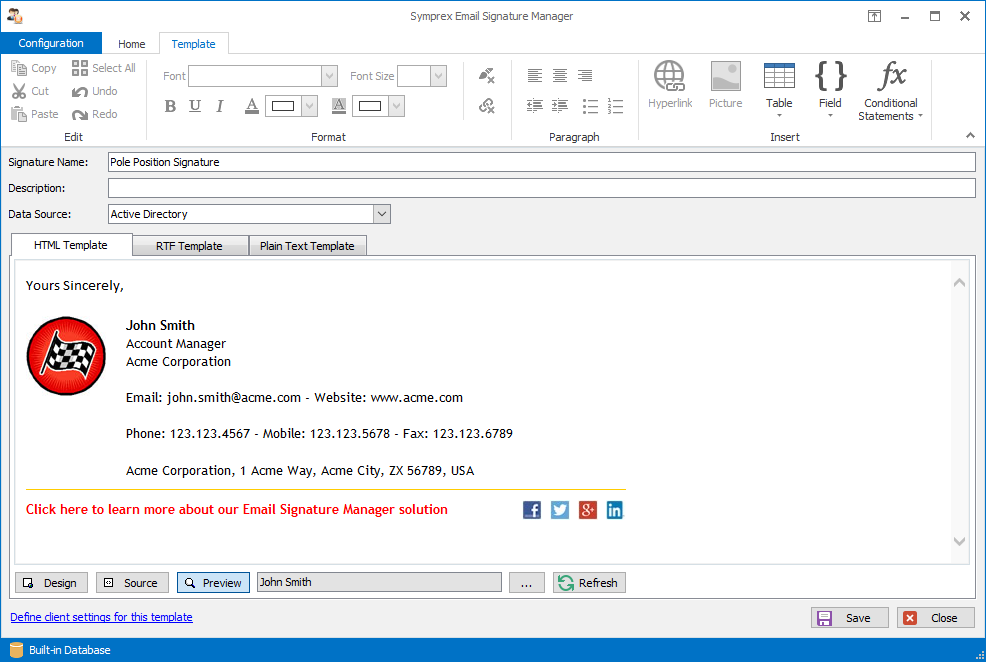 Image 5. Use Preview mode to instantly preview templates merged with user data to verify design and layout is working, including any conditional statements.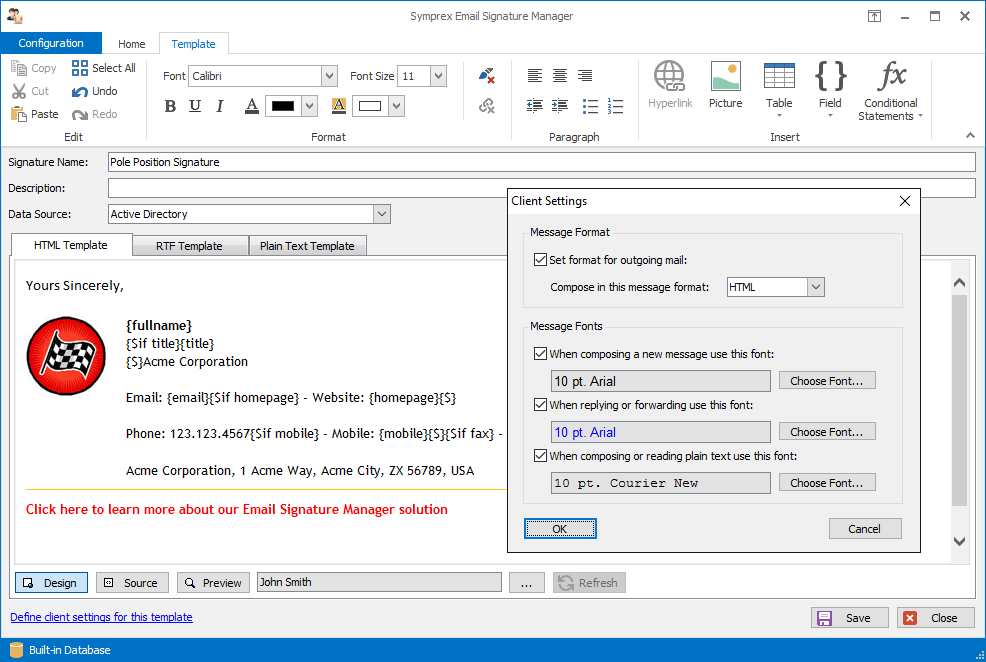 Image 6. Control email client settings such as default email format and email fonts to comply with your corporate standard and stationery.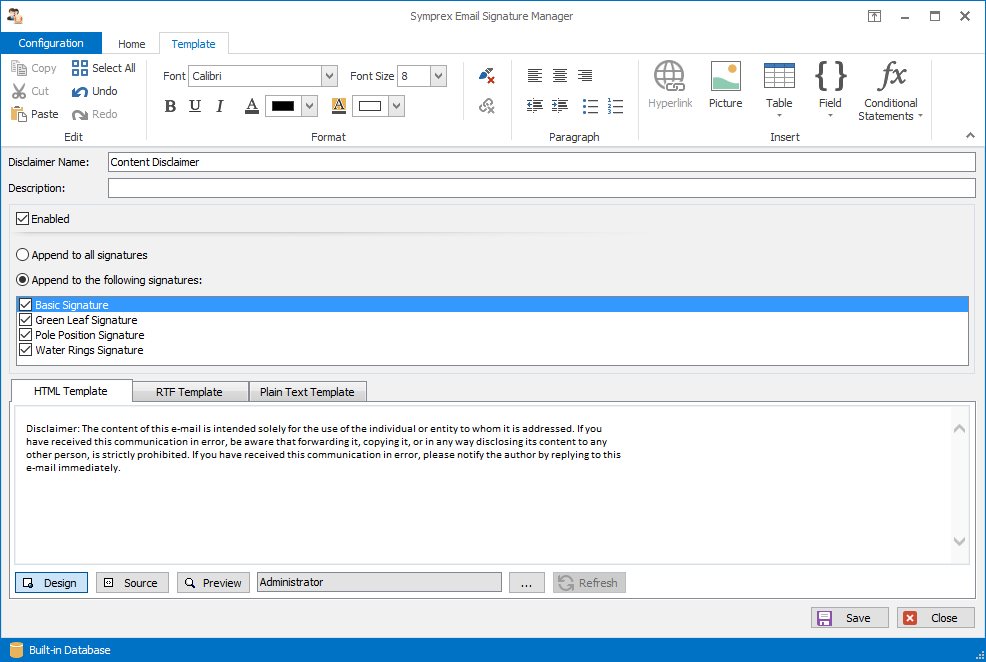 Image 7. Optionally design and manage legal disclaimers to be appended to your email signatures, allowing for example a single global disclaimer.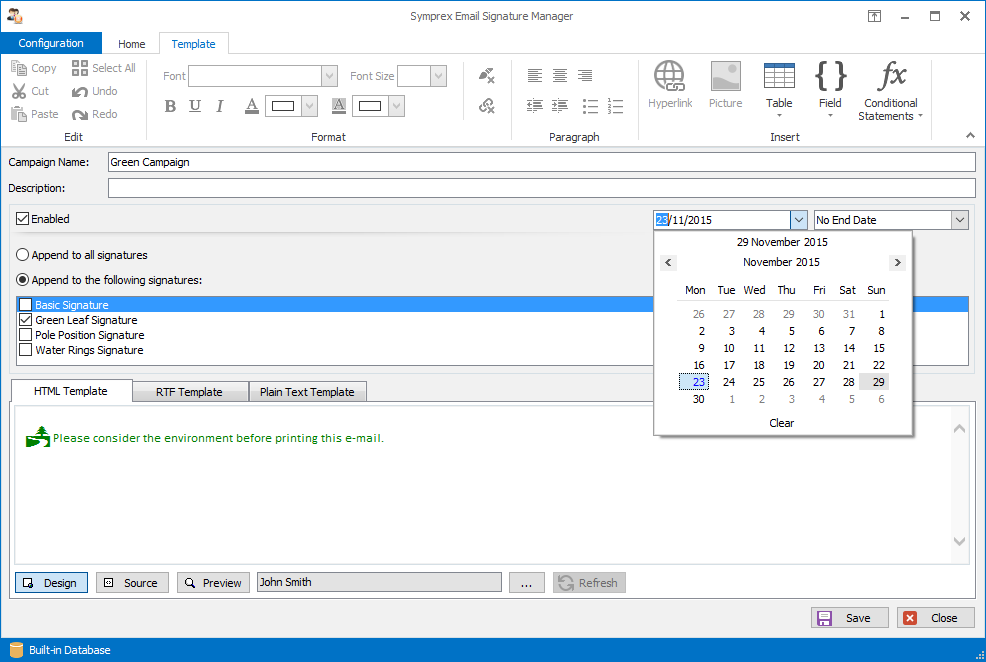 Image 8. Design and schedule campaigns to include for example news, promotions and marketing information in the email signature of every email your users send.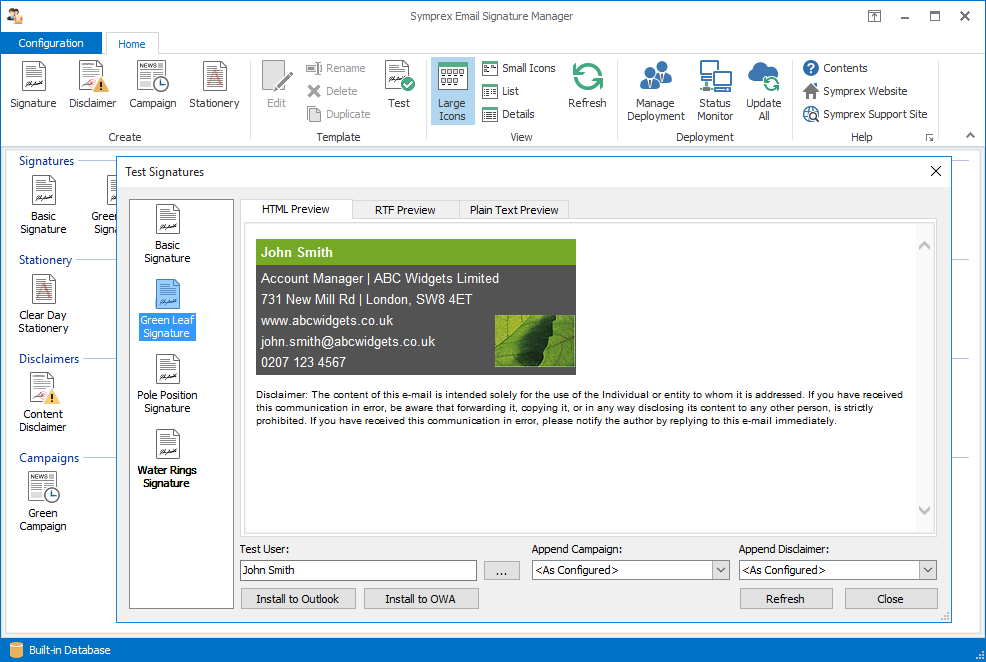 Image 9. Test any combination of email signatures, campaigns and disclaimers, merging with data for any specific user, and test directly in Outlook or OWA.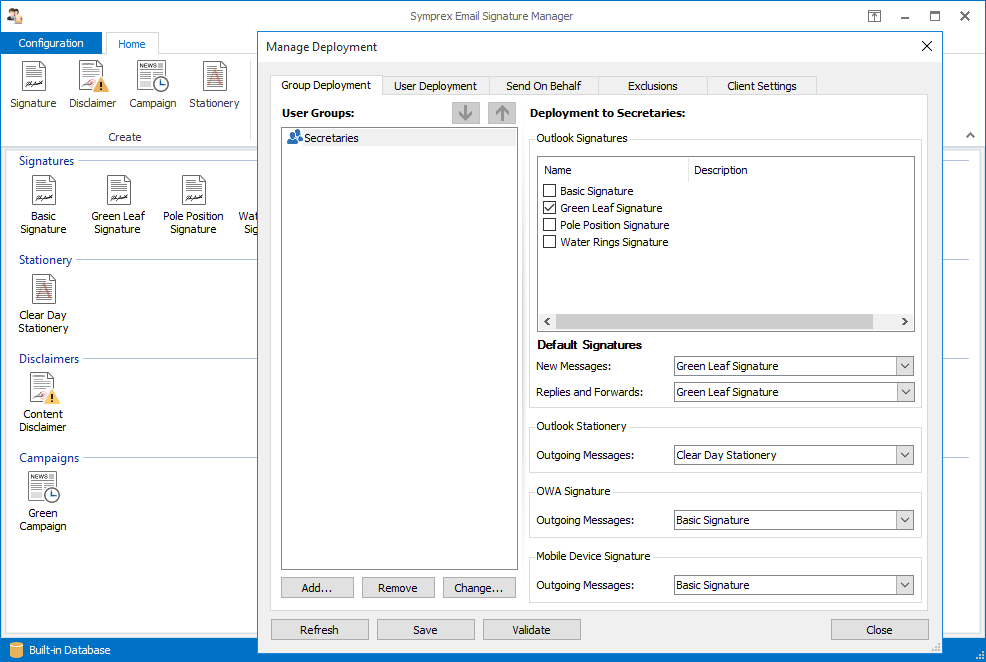 Image 10. Managing deployment of email signatures to groups and users is simple, including send-on-behalf email signatures, and excluding specific groups and users.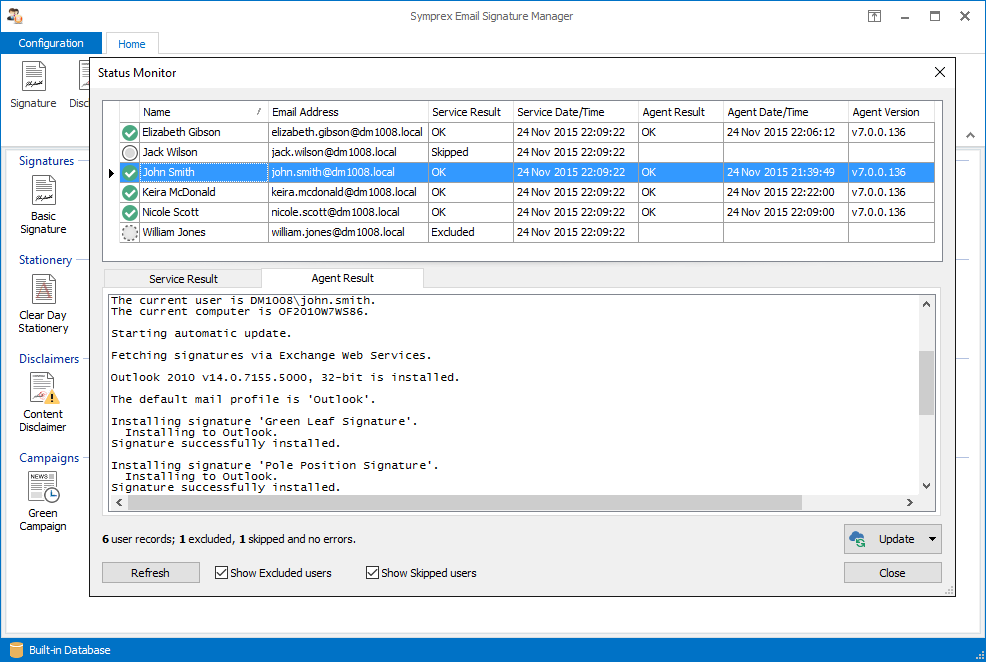 Image 11. The status monitor makes it very easy to verify email signature deployment is working, and helps identifying and resolving problems.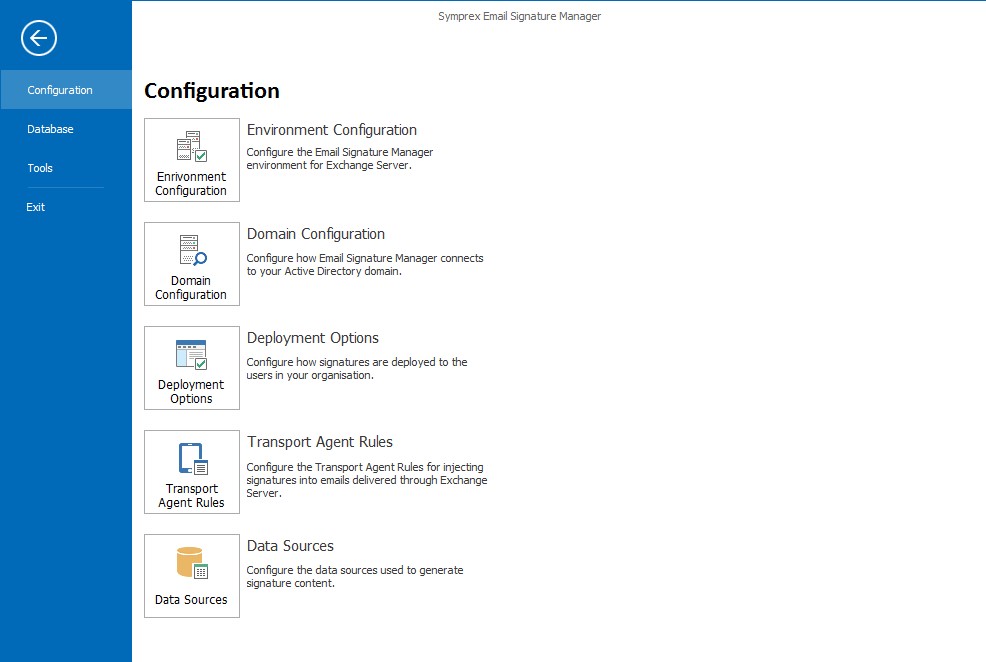 Image 12. The configuration backstage provides access to environment, domain, deployment, mobile device signature rule and custom data source setup.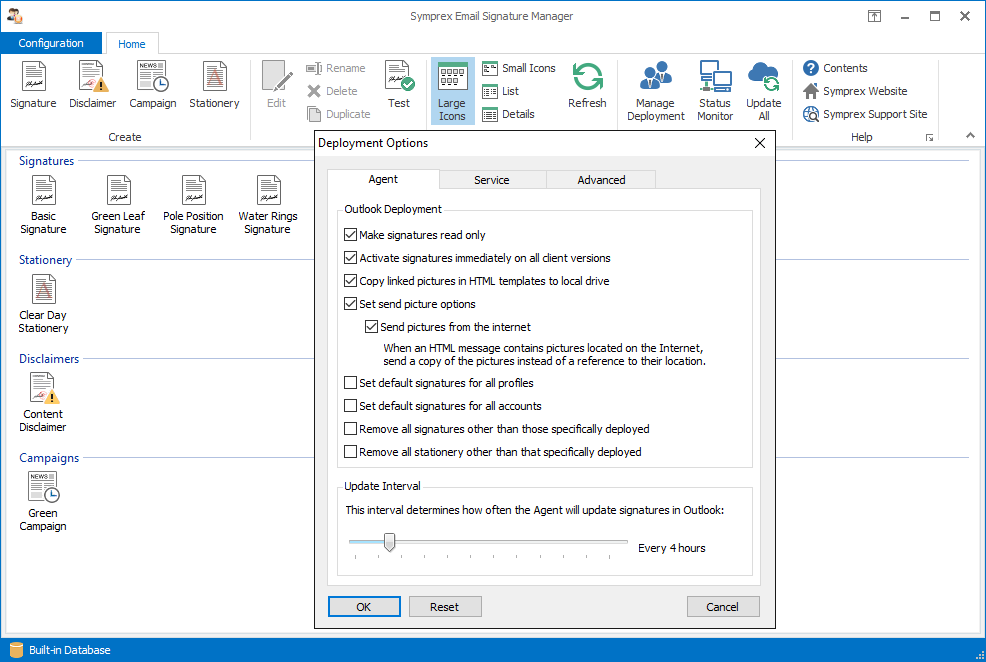 Image 13. Simply select your environment Office 365, On-Premises Exchange Server, Hosted Exchange or Hybrid, and supply credentials, and you are ready to go.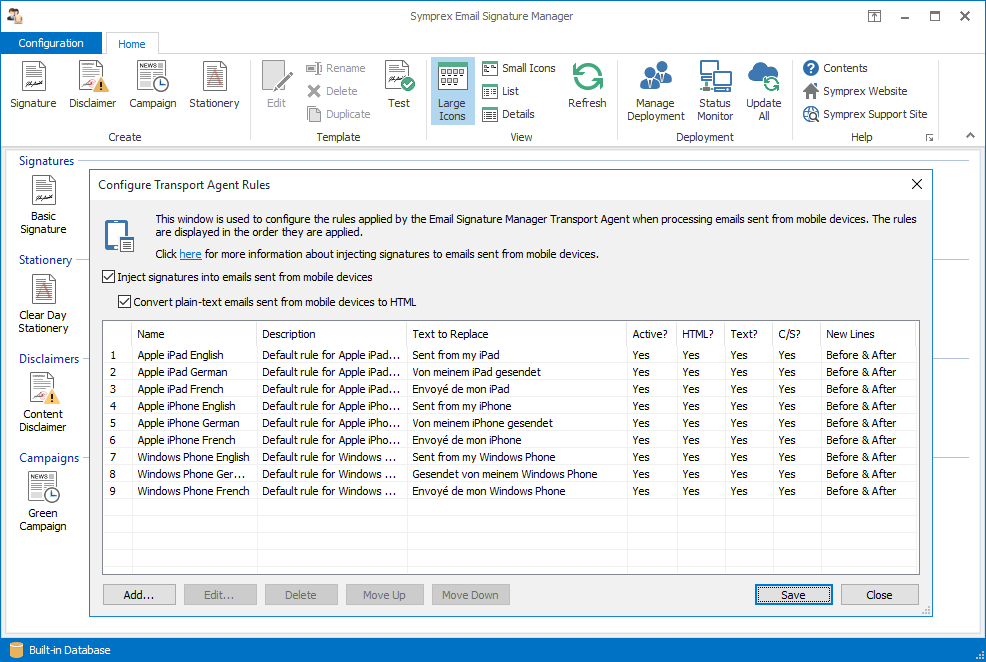 Image 14. Flexible deployment options control if email signature images are linked or embedded, the update frequency in the agent and in the service, and more.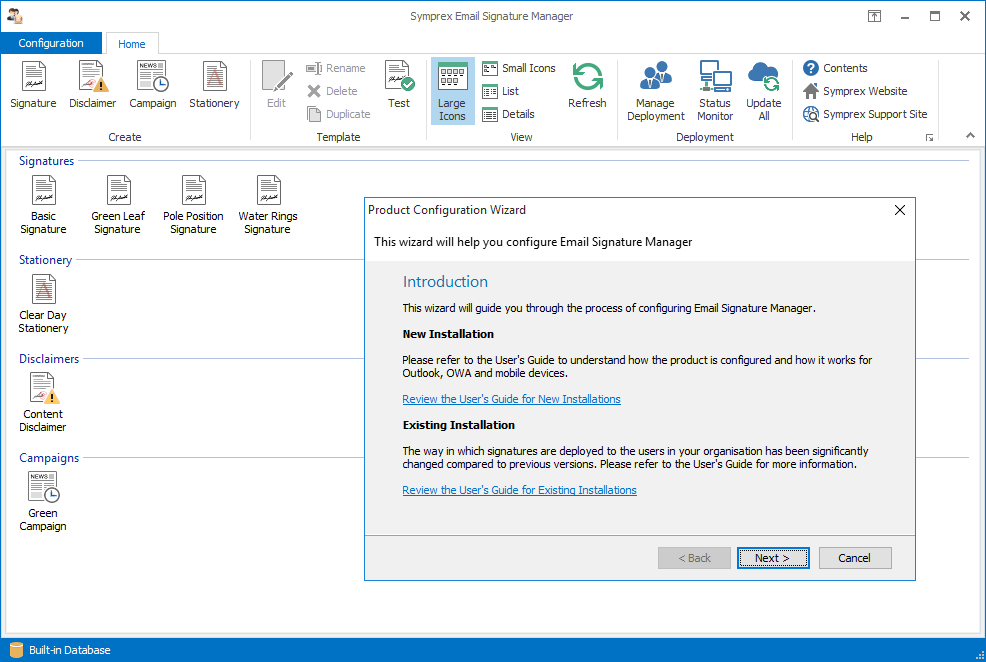 Image 15. Add signatures to emails sent from any mobile device with automatic conversion of emails to HTML format to include HTML email signature.
Image 16. Email Signature Manager is a powerful solution, yet simple to setup and deploy thanks to the Product Configuration Wizard, and easy to use once deployed.