Who our customers are
We have more than 10,000 customers in over 100 countries, ranging from small to global organisations, in public services, and across all industries, including, for example, financial services, technology, manufacturing, education and healthcare.
All our customers have one thing in common. They use Office 365 or Exchange as messaging platform, and for this, they need solutions to centrally manage email signatures, email disclaimers, delegates, folder permissions and automatic replies for anywhere from a few users to tens of thousands of users.
Our customers use our award-winning software to meet these business challenges, and have realised significant benefits from deployment of our software.
Our largest customers have licenses for our Email Signature Manager solution for over 50,000 users.
To view a list of some of our many customers, please click here.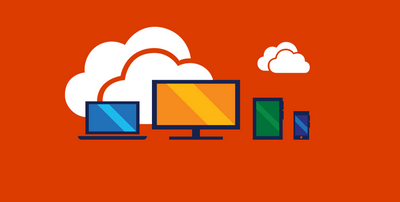 "It's clear your customer support is equally as good as your software. Email Signature Manager has proven to be a fantastic product, and finally enabled our company to present a consistent, professional look in all of our email communications with minimal administrative effort. Thank you!"

Steve Krantz

Systems Administration Director
Cymetrix, USA
"I wanted you to know that we have successfully deployed the Email Signature Manager (3 separate signatures and 2 separate disclaimers based on a user's distribution list) program to 500+ users throughout the state of Florida.

Wonderfully easy program you have developed! I found your program very easy to learn, deploy, and overall use. I had no problems with reading the development manual either."

Kevin M. Bailey

Software Engineer
Carlton Fields Attorneys At Law, USA
"Email Signature Manager is great and works as it's supposed to with no issues - a solid product rollout with a perfect and unobtrusive integration into our systems."

Denis Ammann

IT Systems Analyst
FSA Group, Australia
"We evaluated several signature solutions before choosing Email Signature Manager.

Our primary reasons for choosing Email Signature Manager were that it offered the best user interface, rich functionality, easy implementation, and it was technically the best product.

We have more than 3,000 users in our organisation and Email Signature Manager has worked smoothly and without problems since implementation.

We are very pleased with the solution."

Claus Haulund Christensen

Senior IT Architect
KMD, Denmark
"TWM Solicitors use Symprex products to relieve the worry of ensuring the correct disclaimers are attached to all emails sent by the firm. It has been of benefit to all departments and has made an important task easy to implement and manage across the firm."

Alan Barrett

Head of IT
TWM Solicitors, UK
"One of the products we use a lot is Folder Permissions Manager. I could not live without it."

Ryan Patriarca

Network Administrator
Reminger, USA
"Folder Permissions Manager saves us so much time!"

Kevin Day

IT Manager
Lamport Bassitt Solicitors, UK
"We use your administrative tools and they are great products!"

Mogens Lassen

IT Manager
Gråkjær, Denmark
"As part of a major re-branding exercise Fairtrade Foundation needed a way of deploying standardised email signatures to around 175 users, and be able to manage them centrally.

The solution also had to be flexible enough so that the email signatures could be customised as new campaigns were launched during the course of the year.

Email Signature Manager has been the perfect solution for this requirement; the deployment and on-going administration has been an absolute breeze, and has simplified what used to be a very onerous task."

Yogesh Sharma

Head of Information Services & Facilities
Fairtrade Foundation, UK
"Email Signature Manager is a nice solid product!"

Terje Petersen

Business Systems Manager
Donaldson Coal, Australia
"So far we have been very happy with Email Signature Manager. It has allowed us to automate changes to Outlook signatures quickly and efficiently."

Nicholas Eustace

IT Manager
O'Donnell Sweeney Solicitors, Ireland
"Email Signature Manager is an awesome product. You guys do good tools, have to say that! I found a tool I desperately needed, and I am about to test another one by Symprex..."

Filip Wolak

Director of Information Technologies
Evolution Markets, USA
"Folder Permissions Manager is a really great product, and saves me so much time!"

Dominic Fryer

ICT Manager
Home-Start, UK
"Folder Permissions Manager is an excellent product. It will save us many hours of work in the future."

Andrew Black

Director of IT
Robert Muckle Solicitors, UK
"Out-of-Office Manager is a great time-saver and a great product!"

Jim McShane

Networks Infrastructure Specialist
Chivas Brothers, UK
We would like to hear from you
Whether you are an existing customer, or considering our products, if you have any feedback, or questions, we would like to hear from you. We are always interested in how we can improve our products and services. If you would like to get in touch, please feel free to contact us.