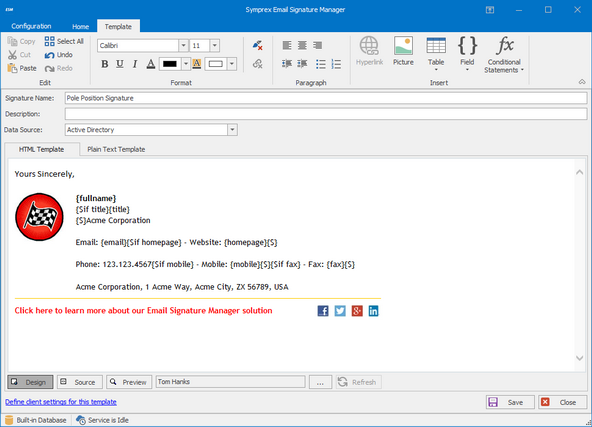 Email Signature Manager is a powerful email signature and disclaimer solution for Office 365 and Exchange that supports all email clients and devices.
Email Signature Manager offers easy control over corporate email signatures and disclaimers, and also offers scheduled email campaigns.
Convey your corporate identity and brand on all emails through full centralized control over email signatures, disclaimers, font face, font size, colours and stationery.
Ensure professional email communication through consistent signatures, correct contact information, legal disclaimers, and optionally include marketing information, on all e-mails from your organization.
Try the FREE evaluation version today and discover why thousands of organizations worldwide have chosen Email Signature Manager as the solution to their email signature and disclaimer requirements.